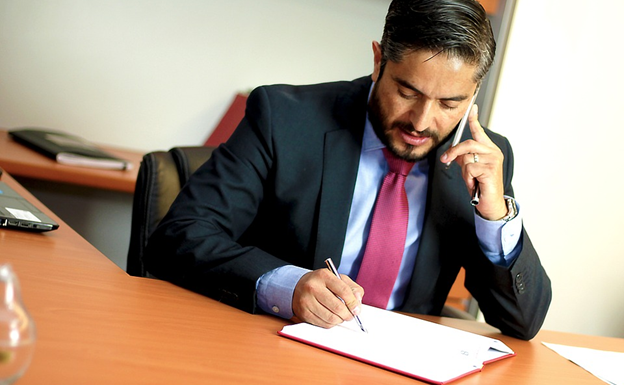 In recent years, the European Union has been in turmoil following the Brexit vote in June 2016. This turmoil has affected the EU growth, with many companies seeing weak earnings. Today, the region's banks like Deutsche Bank are much smaller than what they were a few years ago. In 2018, the economic growth for the region was much less than 2%. However, some European countries have been outliers. They have continued to grow. In fact, a country like Cyprus has been a beneficiary to the crisis in the region because it is the place where most companies that are leaving the EU are going to. In this article, we will explain the process of registering your company in Cyprus.
Top Reasons for Registering a Company in Cyprus
Cyprus is a country that most people have never heard of. Cyprus is a small country in the Mediterranean. The country has a population of less than 1 million people. Despite of all this, there are reasons why companies are moving there. The biggest one is the lower taxes that the country charges. The country has corporate taxes of 12%, which is the lowest in the EU. Further, the country is strategically located close to mainland Europe, Asia, and Africa. This means that companies can easily access these places. In addition, the cost of doing business is not all that high. Last but not least, the country has an investment passport that allows investors to become EU members.
Business Type
The first thing you need to do to register a company in Cyprus is to consider the type of business. As with all countries, there are several types of businesses that you can register in Cyprus. The most basic type is sole proprietorship, which is usually recommended to individuals starting small companies. The other option is for a limited liability company. This type of company can be limited by shares or guarantees. This is the most common type of company. You can also register a partnership in Cyprus. If you are an international company, you can register a local subsidiary or a local branch.
After selecting the business type, you need to register the name of the company. The name needs to be in English or in the local Cypriot language. It also needs to be unique. This ensures that you don't register a company with a similar name with another entity.
Submit the Documents to the Government
After all this, you need to submit all the documents to the ministry of trade. This step can be done online through the company's registration portal. The documents you will need will be your identification documents, articles of association, physical location, and your bank statements. After submitting your documents, you will get a response from the government from a few days. If your business registration is accepted, you should now register your company for taxes and insurance.
Why You Need to Hire a Good Lawyer
As with most countries, you can register your business without using the services of an attorney. However, it is recommended that you hire a qualified business lawyer, especially when you are a foreigner. The lawyer will guide you throughout the process of registering the business. They will do it at a faster rate because they have a good understanding of the industry.
Second, the lawyers will walk you through the regulations in the industry you are registering your company in. For example, if you are running a financial services company, they will simplify the MIFID II regulations so that you can comply with them well. The same is true with the General Data Protection Regulations (GDPR) regulations, which apply to all companies with a website. Registering your company without an attorney can put you into risk with the authorities.
Third, you need a good attorney to handle your immigration. If you invest more than $2 million in the country, you can be given citizenship. This citizenship will make you be able to do business in all EU countries. Therefore, the lawyer will advise you on the best way to approach this. Other things that the corporate attorney Cyprus will help you do is to register and protect your intellectual property in a company registration Cyprus process, draft the company's terms and conditions, and litigate on any emerging issue.
Final Thoughts
With Europe going through its challenges, some countries are actually doing well. Cyprus is one of these countries and starting a company there makes sense. While you can easily incorporate your company there by yourself, we recommend that you use an attorney who understands the local business and laws. This attorney will help you simplify the process and do everything within the law.