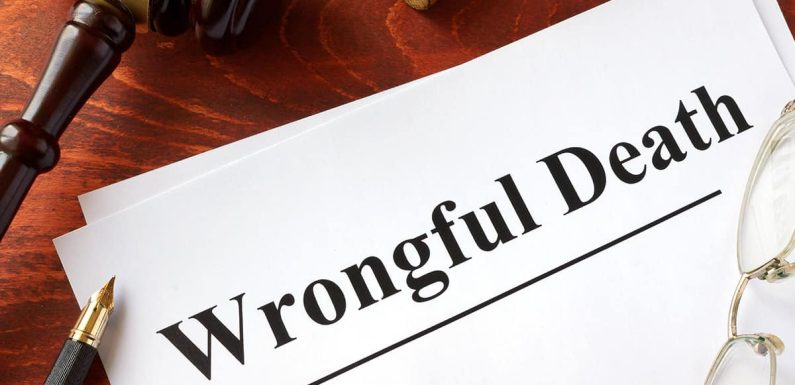 When a loved one dies due to another party's misconduct or negligence, you are eligible to file for wrongful death. This process of filing is more complicated than it often sounds. You need to consider different things to get full compensation for all the financial and pecuniary losses you have suffered. This article will outline how you can pursue a wrongful death claim.
Who Can File a Wrongful Death Lawsuit?
A wrongful death lawsuit can be filed by the dependents of the deceased of the surviving family. Some people include a child with a great life ahead of them or guardians who are the breadwinners of the family. Many occurrences can lead to wrongful death in which one party acted negligently, leading to death. Common examples of the at-fault person include business owners who failed to maintain and follow safety regulations, a doctor or medical professionals, a driver of a car, and many more.
The statute of wrongful death differs depending on the state. The statute will define who is supposed to sue for wrongful death and provides the limits that can be given for damages. That is why it's crucial to contact a wrongful death attorney to help guide you on what you ought to do as a surviving family to get compensated. Additionally, your attorney will help you correct the necessary evidence and represent you in court.
Instances When Wrongful Death Claims Apply
Often wrongful death will occur when a person who was supposed to file for personal injury dies as a result of intentional negligence resulting in death. Some of these situations include the following:
Intentionally killing the person who commits the crime knows what there are doing and aims to kill the deceased. In such a case, the surviving family can file for wrongful death and get compensated. Additionally, the person can be charged with a criminal murder case. You should note that wrongful death represents a civil matter different from a criminal case.
If your loved one dies due to an automobile accident, you need proof that the driver acted negligently, which led to the wrongful death. Some common negligent cases that arise from driving include; driving while intoxicated, reckless driving, and failure to obey traffic laws.
Medical malpractice is another common cause of wrongful death. This will often occur when the health care fails to diagnose the condition that led to the death of a person. Further, if the doctor acts negligently with the care they provide their patients, and it leads to death, survivors should file a wrongful death claim against the medical care providers and the hospital if it's involved. Trying to prove this can be challenging ads you need to involve other medical practitioners for second and third opinions to be sure that the cause of death resulted from negligence.
End Note
You need to look for an experienced and specialized lawyer to represent and help you file for the wrongful death lawsuit. This will help you save more time and help you avoid mistakes that can lead to less compensation.
Wrongful death case evaluation involves assessing the merits of a claim, including the cause of death and potential negligence. This evaluation is critical in determining the direction and potential success of a lawsuit, influencing settlement negotiations and trial preparations, if necessary.