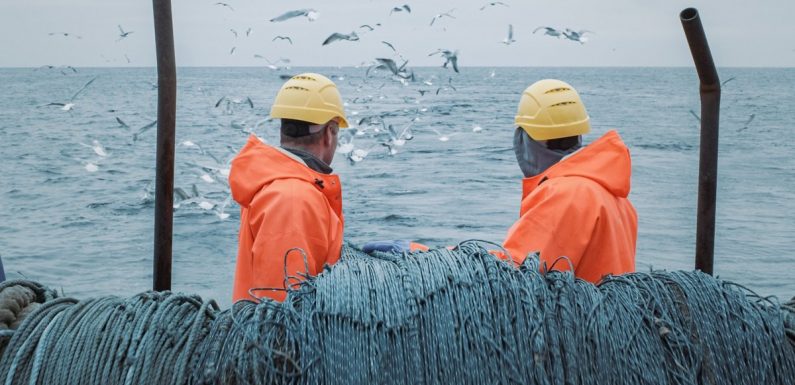 When it comes to commercial fishing accidents happen, you have a lot of things to consider. These include safety drills, equipment maintenance, exhaustion, and lack of training. These can help prevent you from becoming a statistic. Read more.
Safety drills
Commercial fishing is one of the most dangerous in the United States. It has a mortality rate 29 times higher than the national average. The most common risks include falls overboard and vessel disasters. Luckily, safety drills can help keep commercial fishermen safe.
Despite the numerous safety precautions, commercial fishing accidents still happen. In 2012, for example, a lifeboat accident in Finland injured 20 people. The accident happened when crew members were practicing dropping through a 14-foot chute. The drill continued when the first crewmember slipped and hit his ankle, despite the scene's inspector. The injured crew members suffered sprained ankles and burns. The inspector on site could not see them, but someone in charge should have stopped the drill as soon as it became unsafe.
Proper maintenance
Proper maintenance of commercial fishing vessels is critical for the safety of crew and vessel operations. Many fishing accidents are caused by inadequate vessel maintenance. Inadequate maintenance is caused by several factors, including a lack of technical expertise, time pressures, and economic factors. Proper maintenance can save lives and reduce commercial fishing accidents.
A fishing vessel owner must ensure that the vessel is seaworthy, which means that it is in good working order and that all safety features are working correctly. It includes training crew members on how to operate the safety equipment properly. Proper maintenance of a vessel's hull is crucial to avoiding injuries caused by heavy waves and capsizes.
Unpredictable water conditions and weather are two significant factors that affect commercial fishing accidents. Proper maintenance of a vessel's interior and exterior prevents accidents and ensures safety. Properly maintained ships should be free of debris, clean, and secure. Proper storage of materials and equipment is also a must. Proper maintenance of ships also reduces the risk of tripping hazards. Slipping conditions can be minimized using nonskid surfaces and slip-resistant footwear in cargo spaces.
Exhaustion
One of the most common causes of accidents on commercial fishing boats is fatigue. Fatigue leads to several different problems, including driver error and vessel collisions. One study identified fatigue as the number one cause of fishing accidents, accounting for 16% of vessel casualties and 33% of injuries. Another study found that nearly half of all fishers reported working themselves to exhaustion. Some even reported falling asleep on the wheel or the deck.
With the most excellent death rate in the finfish harvesting sector, exhaustion significantly contributes to commercial fishing accidents. The study also found that older steel-hulled vessels were safer than their plastic-hulled counterparts.
Lack of training
Lack of training is a significant cause of many commercial fishing accidents and injuries. Employers must ensure their workers receive proper training and have a comprehensive safety plan. In the last decade alone, more than one hundred commercial fishermen have lost their lives. Of these, nearly half were victims of vessel disasters. Thirty percent of the victims were caught overboard. In addition, faulty equipment and a lack of safety gear contributed to other injuries and deaths.
While commercial fishing is a dangerous profession, most of the accidents that occur are preventable. According to the Coast Guard, 1,903 commercial fishing boat sinkings resulted in 507 fatalities between 1992 and 2007. Many of these accidents were avoidable and could have been prevented by proper decision-making and safety training.
Failure to follow industry safety standards
Many commercial fishing accidents occur due to a failure to follow industry safety standards. Inadequate safety equipment, lack of training, and other factors may cause accidents. Fortunately, there are ways to minimize the likelihood of such incidents. The first step is to ensure the safety of workers on board. A well-maintained vessel is one of the best ways to reduce the risk of injury and accidents.
One of the most significant risks faced by fishermen working on fishing vessels is the possibility of becoming ill from exposure to fish. The rapid processing of fish creates an aerosol of biological particles that can cause sickness. Additionally, contact with fish can cause allergic reactions and skin irritations. Manual work with fish can also lead to cuts, abrasions, and infections.