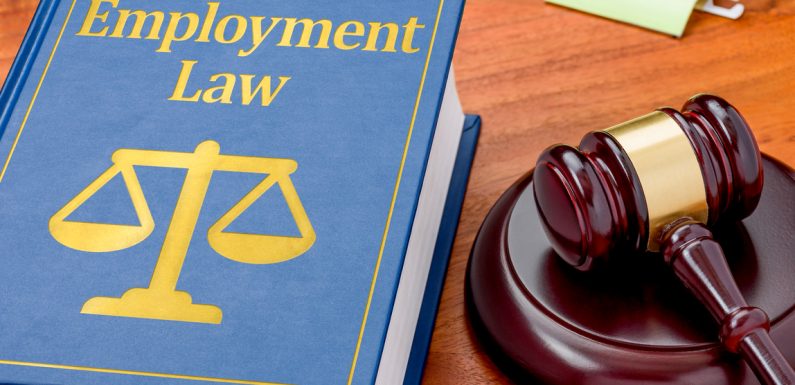 As an employee in California, you are protected by some of the most employee-friendly laws in the country. The state laws go beyond the federal employment laws and provide more benefits and rights to you. If you are a victim of wrongful termination, your salary has been reduced or you are facing some kind of discrimination, an Employment Lawyer can help you protect your rights and get properly compensated.
What is Wrongful Termination?
A wrongful termination takes place when your employer terminates your employment relationship by violating your legal rights. This can involve violation of federal or state statute, labor contract, public policy principles, and other aspects of the state law. When you are fired from your job, you can have many questions. You will want to determine whether it was lawful, what steps you should take next, and what your legal rights are. When you know your legal rights, it can help you in getting your job back or take legal action against your employer for wrongful termination.
Wrongful termination applies to a wide range of areas. Each area has many variables that should be considered depending on the case. As an employee, if you notice that you were terminated from your reasons relevant to the following areas, you should consider taking action.
Hostile work environment
Age
Gender or gender identity
National origin
Political affiliation
Mental or physical disability
Pregnancy or maternity leave
Religious practice or religion
Race
OSHA
Retaliation by the employer for a wide range of actions on the part of the employee could also be the cause. You should get an opinion from a San Diego Employment Lawyer in all these situations. When employers retaliate against a healthcare worker for reporting safety concerns, it is wrongful termination. Similarly, retaliation against complaining unpaid overtime or wages, reporting labor code violations,  or reporting workplace health or safety conditions, all fall into this category.
Employment Laws About Reducing Salary
While wrongful termination is another area, many employees face the situation of reduction in their salaries for any given number of reasons. California labor laws give you the power to fight back if your employer violates the law in reducing your salary. Some of the common circumstances involving successful class action lawsuits in this case include:
Equal pay violations
Not paying overtime
Improper employee classification
If you have been improperly classified to be 'exempt', you can seek damages from your employer for unpaid overtime. Do you know that the state law states that employers can also be held liable for one hour's pay against each meal break that was denied to an employee? Violation of the California Equal Pay Act can make the employer liable to pay for deprived wages. This can include:
Lawyer's fee
Interest
Liquidated damages
Your interests are also protected against any retaliation by the employer. There are many clauses in the California Equal Pay Act that prevent the employer from retaliating through reduction in salaries, termination, or reduced hours. You can recover damages under these circumstances. You can also be awarded reimbursement and reinstatement for work and wages lost because of the acts of your employer. You can also receive interest and equitable relief.
Employee Rights under California State Law
As an employee, you get a wide range of protections under both the California state law and federal law. Some of these rules protecting your interests are as follows:
Employers are required to follow California and federal payroll taxes with regard to their employees.
Employers are required to provide you workers' compensation insurance.
You are entitled to receive wage and hour protections. This includes overtime and minimum wage.
You are entitled to unemployment insurance benefits from the state.
The state and federal anti-discrimination laws protect you from any kind of discrimination.
It is important to know that these rights are available only to employees and not to independent contractors.
The employment law of California also protects your interests against misclassification by the employer. If you think that you are improperly classified as an independent contractor, you can make a wage and hour claim. So if you have to work more than 8 hours a day, you can claim not just the unpaid overtime, but also the penalties against missed rest breaks and meal periods. Thus, California employment laws provide you many benefits, rights, and protections as an employee.