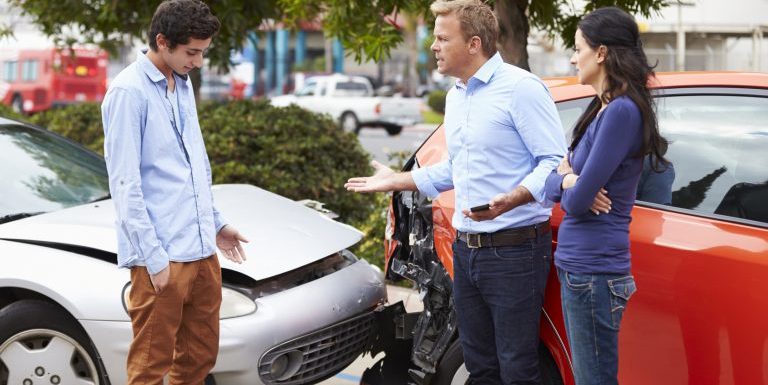 According to the California law, it is required to report any crash in writing to your local police department or the California Highway Patrol. This should be done within 24 hours of the accident if there has been any injury or death. If you have been injured or it is a loved one, you should know what steps need to be taken to ensure that you get rightly compensated. This guide provides you valuable tips on how to deal with a traffic accident in the state.
Police & DMV report
If you get involved in a car crash, it is recommended to get a police report at the accident scene. When you call the police from the scene, it should help fulfill the requirement. There will be no need for filing a separate report. However, it will be required to make a separate report to the California Department of Motor Vehicles or DMV. You will have 10 days of time to file it. It is mandatory to make a report in the following conditions:
There is an injury or fatality
There is some type of property damage that is worth $750 or more
Reporting to Insurance Company
There are no provisions in California state laws about reporting a crash to your insurance company. However, you will still have to report an accident to your insurer no matter whether you have an injury or not. Since reporting to the police, DMV, and your insurer can be an overwhelming task for you, it is best to get the help of a car accident lawyer to make the entire process simple. There are a number of reasons you should report it to your insurance company as early as possible:
Hidden Injuries
Not all injuries from car accidents are visible on the outside. A low-speed car crash could cause a whiplash that may begin to be felt a few days or weeks after the accident. If you didn't report the crash to your insurer, the cost of your medical treatment may not be covered in this case.
Other Driver May Change their Mind
It often happens that there may be a cordial agreement between the two parties after an accident. Often there are verbal agreements to pay for the expenses out of pocket without getting the insurance company involved. However, if the other has a change of mind due to any reason, it is likely that their insurer may make a claim against yours. If you didn't report the crash, you could be in a difficult situation.
There may be invisible damages to your car or the other party's car. You don't want to keep yourself from reporting the crash to your insurer or the authorities.
What To Do After a Car Crash?
If you or someone in your car has been injured and you intend to file a lawsuit for personal injury, you should follow these steps:
The first step is to get a copy of the police report
The report should clearly mention the names of the vehicle owners, drivers, and insurance companies
Your San Diego Car accident lawyer is going to conduct an investigation of the conditions surrounding the crash to identify the causes before drafting a complaint
The suit can then be filed in the county court
You can determine whether to file in the court of the county where the crash happened or where the other party lives.
Kinds of Car Crash Injuries
When it comes to personal injury lawsuits, you may opt to recover both economic and non-economic damages.  Economic damages are based on the costs that compensate you for the expenses that arose because of the crash. This can include the following:
Medical treatment
Medical/assistive devices
Prescription medicines
Loss of wages and/or future earnings
Rehabilitation/therapy
Repairing or replacing property
Types of non-economic damages can include the pain, suffering, loss of limb, loss of activities, anxiety, insomnia, and other damages that cannot be quantified in monetary value.
Tips at the Time of Accident
If you are involved in a road crash in California, it is recommended to follow these tips:
You should never admit or even discuss your fault with the officer on the scene, the other party, or with your insurance company. Let the police and your insurer run their investigation.
You should exchange information with the other party if there is no response from the police.
Document the crash to protect your interests. This includes recording information like the names of the police officers, copy of accident report, pictures of damages and injuries, and names and contact of witnesses, driver (s), and passengers.
If someone is injured, you should immediately see the doctor. Once you have done this, you should report the accident to your insurer and call your attorney.