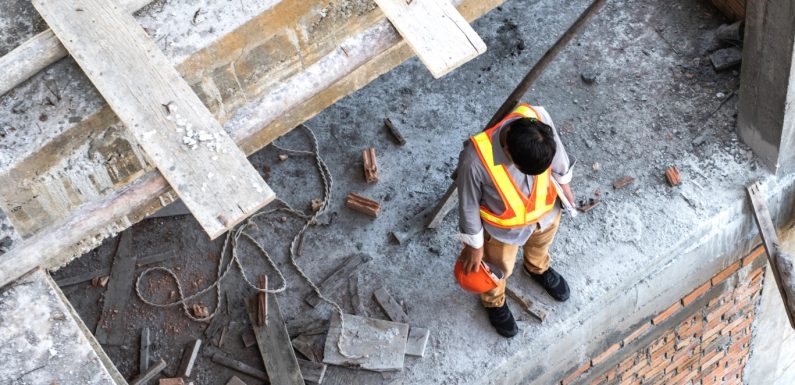 The construction industry is a place where people work under great pressure and are subjected to all kinds of hazards. Some of the hazards that are associated with this work include falls, electrocution, and overdoses of drugs like heroin. But the good news is that these hazards can be prevented by taking some safety measures, such as wearing a harness, using proper safety equipment, and following safe procedures.
So, what is the biggest killer in the construction industry?
Asbestos
Asbestos is one of the world's most deadly construction materials. It can cause a range of serious health problems, including mesothelioma, lung cancer and asbestosis.
In the past, it was used in a variety of materials and products, such as insulation, flooring, roofing and fire retardant. However, studies suggest that over the last 40 years, its use has declined dramatically in the United States.
Construction workers are at a higher risk for developing diseases linked to asbestos. They may have brought asbestos fibers home on their clothes or hair.
According to the Environmental Working Group, the mortality rate of mesothelioma in Los Angeles County is the highest in the nation. The disease can take decades to develop and may be fatal.
Falls
Falling accidents are the number one killer of construction workers. More than 350 are killed every year in the US. In Massachusetts, for example, falls are the leading cause of workplace fatalities.
There are several reasons why this happens. Some of the most common reasons include a lack of equipment, improper planning, and faulty safety equipment. The right equipment is essential to preventing a fall. It can be as simple as a ladder or scaffold.
The Occupational Safety and Health Administration (OSHA) has spent nearly a decade addressing the fall-safety problem. Fortunately, the agency's regulations for protecting workers from falling are effective.
One of the quickest ways to protect construction workers from falls is by installing a fall-arrest system. Designed to catch workers as they fall, these devices consist of an anchorage and a full-body harness.
Caught-by accidents
Caught-by accidents are among the most common construction site injuries. They occur when a worker gets caught between a heavy object or machinery. This type of accident can cause injury, death, or even amputation.
Construction sites provide unstable surfaces and walls, which make it easy for a worker to get caught in a falling or moving object. Often, the only way to free a trapped worker is to find another worker who can rescue them. Fortunately, federal regulations can help prevent many construction-related incidents.
The most common victims of caught-by accidents are construction workers, especially older ones. However, younger construction employees can also be at risk.
In a recent study, nearly 17 percent of all construction-related accidents involved workers being struck by objects. Those struck-by injuries are often caused by negligence, lack of training, or lack of PPE.
Opioid-related overdoses
Opioid-related overdoses in the construction industry are a public health issue that must be addressed. Construction workers are at a higher risk of developing opioid use disorder than the general population. In fact, construction workers are six times more likely to develop an addiction to opioids than the general public.
Although the construction industry is not the only one affected by the opioid crisis, it is a sector with a high proportion of illicit opioids and a disproportionate number of deaths due to opioid toxicity. Despite the growing opioid crisis, little is known about how the construction industry can better protect itself from these hazards. This study aims to shed some light on these issues.
The construction industry is also a large employer in the United States, with almost 145,000 people employed in Massachusetts. While this number is not exactly comparable to the total number of workers in the province, it does represent a significant portion of the workforce.
Electrocution-related deaths
Electrocution is one of the most serious injuries and causes of death among construction workers. Almost one-third of all electrocutions are due to direct contact with power lines. The number of deaths has decreased by over 40 percent since 2012, according to the Center for Construction Research and Training.
The Bureau of Labor Statistics collects data on occupational electrocutions from the Mine Safety and Health Administration. In addition, the Center for Construction Research and Training tracks this statistic.
Construction workers are exposed to more electrical hazards than other industries. They work alongside equipment such as lighting, machinery, and appliances. Some injuries may involve shock and burns to the body.
Electrocution is the fourth leading cause of death for construction workers. It's important to understand the risk and learn what you can do to prevent electrocution.