Although most adults in the U.S. have some form of debt, it's not unusual for unmanageable debt to cause financial worries and emotional stress. If your income isn't covering your outgoings or your debts seem to be getting higher every month, it might be time to seek help. By getting advice from a professional, you can ensure that you take the right steps to financial freedom.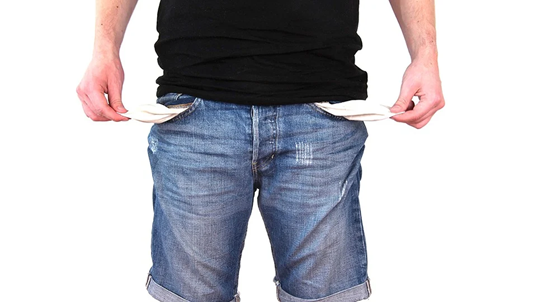 What is Bankruptcy?
Filing for bankruptcy is a way of eliminating or drastically reducing your debts. When you file for bankruptcy, your petition is dealt with by United States Bankruptcy Court and, if accepted, you will be declared bankrupt following a period of assessment.
However, filing for bankruptcy has many consequences and the decision should never be taken lightly. Individuals tend to file for either a Chapter 7 or a Chapter 13 bankruptcy in Minnesota. With a Chapter 7 bankruptcy, your debts will be eliminated but your assets may be liquidated in order to pay some of what you owe to your creditors. This means you could lose any luxury assets you own or some of the equity in your home if you file for bankruptcy.
Are There Advantages to Bankruptcy?
Yes. Filing for bankruptcy can be the right choice for many people, particularly if you don't have any assets. When you begin the process, your debts are automatically 'stayed', which means that you won't receive harassing phone calls from creditors, your wages won't be garnished and any legal action against you will be paused.
Of course, the main advantage of bankruptcy is the opportunity to eliminate your debts or significantly reduce them. When you successfully file for bankruptcy with help from a St Paul bankruptcy attorney, you can greatly reduce the financial burden you've been living under and begin to rebuild your life.
Is Bankruptcy a Public Process?
Yes. Bankruptcy records are public which means that, technically, other people can find out if you've been declared bankrupt. In reality, however, it's unlikely that anyone will take the time to actually search for this information.
It's important to be aware that filing for bankruptcy will affect your credit rating. In fact, most people find it impossible to obtain any sort of credit immediately following a bankruptcy. In most instances, bankruptcy will remain on your credit file for a period of up to 10 years. However, this doesn't mean you won't be able to obtain credit throughout this period. Over time, it is possible to obtain credit and improve your rating, even if you've been declared bankrupt.
Is Bankruptcy Right for You?
Deciding whether or not to file for bankruptcy can be tricky, particularly if you're unfamiliar with how the process works. By talking to a bankruptcy attorney, you can access the information you need to decide whether bankruptcy is the right option for you. While many people try to avoid bankruptcy, it can be an effective way to deal with unmanageable debt and it could be the best way for you to move forward.