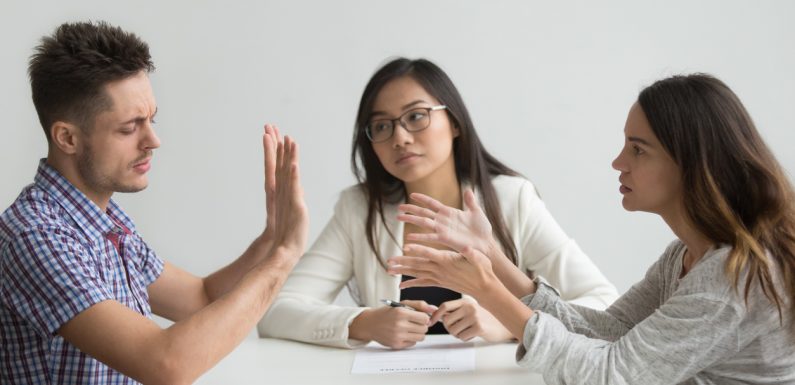 You have decided to file for divorce in Sandy. The next step is to engage an attorney who can represent your interests. In Utah, the same attorney cannot work for both spouses. If your spouse has lawyered up, you should do that too. As in any profession, not all lawyers are the same, and in this post, we are sharing red flags that you should watch for when hiring a Sandy divorce attorney. 
The lawyer doesn't have time. Attorneys have a lot on their plate and may not respond directly. However, they usually have partners, associates, and paralegals who offer the support that potential clients need. It is clearly not a good sign if you called an attorney's office but got no response. An attorney should take your case on priority, even if it is an uncontested divorce. 

The lawyer doesn't want to talk about their experience. A skilled and experienced attorney wouldn't mind talking about their expertise and experience in detail. Firstly, ensure that you are hiring a family lawyer with a credible track record, and when you meet them, ask questions related to their profile. Beware of attorneys who are jack of all trades is a master of none. 

The lawyer doesn't answer your questions. Most people don't understand family law and divorce matters, and it is the duty of the attorney to inform the client of their rights and interests. If you come across an attorney who doesn't want to answer your questions or is impatient, do not hire them. 

The lawyer has too many bad reviews. As a client, you can ask for references, but you can also judge the credibility of an attorney based on what other clients have to say about them. If an attorney has too many bad reviews, it is clearly a red flag. Rely on Google and law websites for independent testimonials.

The lawyer is dishonest. If your attorney is ready to lie or use unlawful ways to get you a favorable outcome for your divorce case, they are obviously not right for you. Lying in court is more than just an ethical violation, and you need an attorney who relies on strategy and not dishonesty. 
Take your time to find the right attorney in Sandy and ensure that you know them well to trust them with your divorce case. Also, don't forget to ask for an estimate in advance.